FirstView by First Student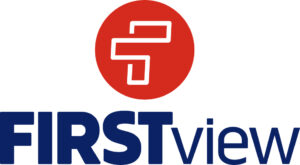 In continued partnership with our transportation provider, First Student, the Zachary Community School District is launching FirstView, a bus tracking and parent communication app. This app is available now at no cost and does the following:
allows the parent to track their student's bus location and set up time and distance.
analyzes route and real-time GPS data, to determine an estimated time of arrival to your stop provided on the FirstView map. (Please note that where most routes will work as intended, there will be exceptions. Therefore, we ask that this App be utilized as an additional resource only.) For example, times may be affected, depending on which students are riding the bus on that day.

ALL ZCSD students who have requested transportation services this school year, have been routed for a bus, but if several students who are routed are not at the bus stop on a particular day and the bus does not stop at the locations, it may confuse the tracking system and cause it to disable for the remainder of the route.
The app is now active, but please understand that there may be some glitches with the system due to us operating various schedules during this pandemic.
Families are still encouraged to arrive at the stop at least 10 minutes before scheduled arrival.

The app only allows families to see busing information for their student. Families will need their student's ID number in order to be linked to the correct account. This information can be found on Parent Command Center.
For more information on getting started, see the First App Instruction video at https://vimeo.com/201716401 for instructions on how to download the app.
Contact Information
FirstView® provides a dedicated customer support team on Monday through Friday to assist you:
Call toll-free at 1-888-889-8920 from 7:00 a.m. ET to 5:00 p.m. ET
Email Customer Support at support@firstviewapp.com
Use the in-app "✉" button (right corner) to provide feedback
Zachary Community School District Contact Information